The Legend of Paul Bunyan and Babe the Blue Ox
Built in 1937, Paul Bunyan and Babe the Blue Ox stand along the shore of Lake Bemidji. True to their Bemidji roots, this larger than life duo were known to work hard and play harder! Evidence of the legendary adventures of Paul Bunyan and Babe are found throughout the community and region.
As some stories go, the idea of building a giant statue of the town's lumberjack son was conceived over sharing a pint (or two). About 737 man hours and 2.5 tons later, a national tourism legend was proudly born. After more than 50 years of towering Lake Bemidji, the statues were officially added to the National Register of Historic Places in 1988.
At the Tourist Information Center, you will find photos, artifacts and more regarding our famous duo!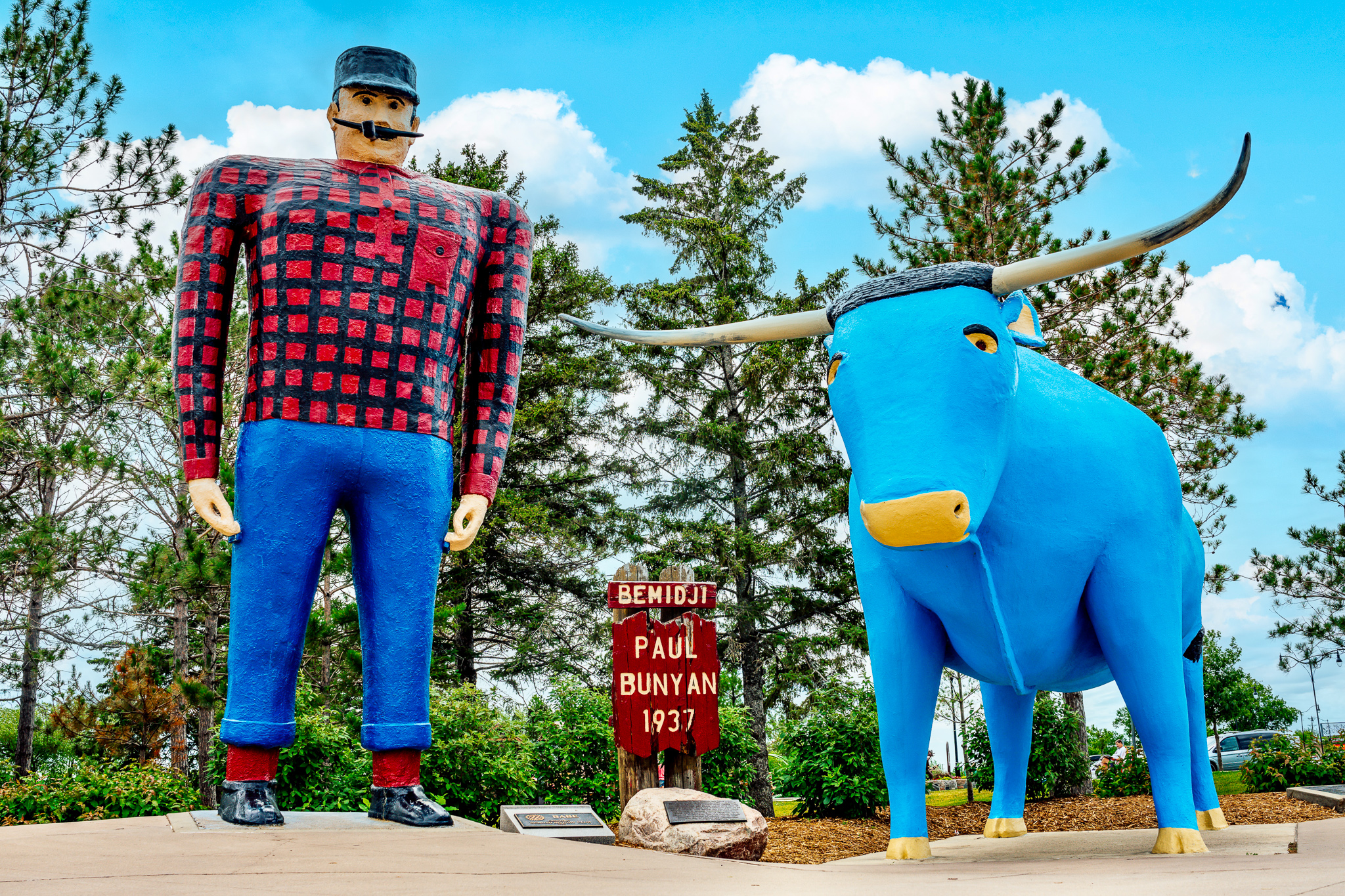 Not only is this northern Minnesota town the self-proclaimed "curling capital" of the U.S., but it's also the alleged birthplace of Paul Bunyan. An 18-foot-tall statue of the legendary lumberjack and another of his blue ox, Babe, have been standing near the lake—and attracting kitsch-loving photo takers—for 85 years.
The Smithsonian Channel featured video of Paul Bunyan and Babe the Blue Ox on its show Aerial America. Watch the clip titled "The Unexpected History of Minnesota's Logging Industry."