HWY 197 Roundabouts Update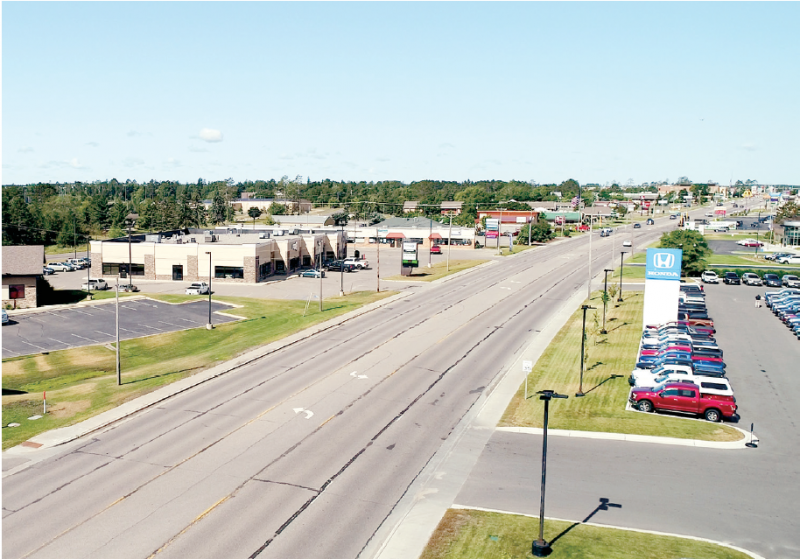 Share your feedback, stay informed, and have a voice at the table.
The Headwaters Regional Development Commission is currently facilitating an advisory group, focused on the future of the Highway 197 roundabout project. This advisory group is designed to represent a variety of perspectives and its membership includes representatives of businesses, residents, economic development, emergency response, planning, safety, and local government. The general purpose of this advisory group is to work with the Minnesota Department of Transportation and provide a consensus recommendation to the Bemidji City Council for how best to proceed with the project. This group has been conducting monthly remote meetings, the most recent of which was in late October. Although it will be months before the recommendation is established, the scope of discussion is broad and we need your input. The Bemidji Area Chamber of Commerce is among the participants of this advisory group and our goal is to advocate on your behalf. In order to best address concerns, ask questions, and deliver feedback most relevant to our members, we are asking for your input. We represent many thoughtful and responsible business owners, and we want to bring your insights to the table.
Please help us by adding your thoughts, questions, or concerns to our membership feedback!
You can also select to receive updates on this project as it progresses. Our representation from the Chamber's Advocacy Committee and Executive Director will bring your questions, concerns, and wisdom to the group in an effort to create the recommendation most beneficial to our members and community. We appreciate your help!
For more information, contact Abby Randall.