Welcome our Newest Member!
Dunkin offers 50+ varieties of donuts, premium beverages including coffee, bagels,
breakfast sandwiches. Baskin-Robbins, which operates under the same franchise and
location, offers several ice cream flavors, cakes, pies, bakery treats and more.
Awards of Excellence and Annual Celebration
Due to COVID-19 precautions, we've combined our Annual Chamber Celebration with the Awards of Excellence this year. It will not only be a time to celebrate our members and announce new changes, accomplishments, but also announce the award recipients!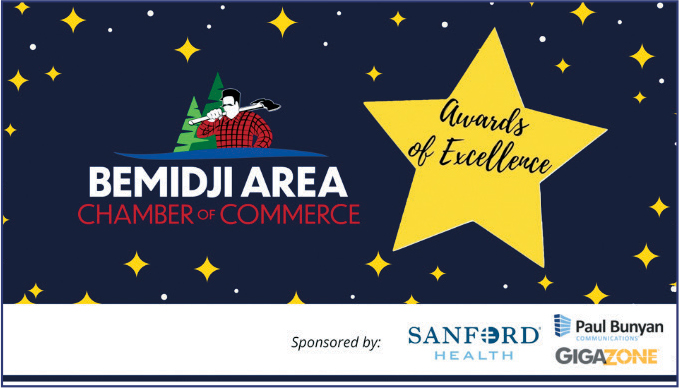 New Business of the Year - Sponsored by First National Bank of Bemidji
Business of the Year - Sponsored by Bemidji State University
Entrepreneur of the Year - Sponsored by LaValley Industries
Healthy Workplace of the Year - Sponsored by Sanford Health
Community Impact Award, Featuring a Local Non-Profit
We will be filming the presentation of each award in a series of Facebook Live videos
leading up to our Thursday September 24th Annual Celebration event. Watch for
more RSVP and more details to come!
Announcing Board Nominations
The Bemidji Area Chamber of Commerce nominating committee announces their list of nominees to a three year term on the Chamber Board of Directors. New first term candidates are: Carissa Menefee (Bemidji State University), Bruce Bentfield (First National Bank), Becky Berquist (Choice Therapy), Amanda Sande (Paul Bunyan Communications), Brad Olson (Boy Scouts of America), and Katy Hill (S&J Development).
Additional candidates can be nominated by petition bearing ten signatures of
qualified members of the Chamber.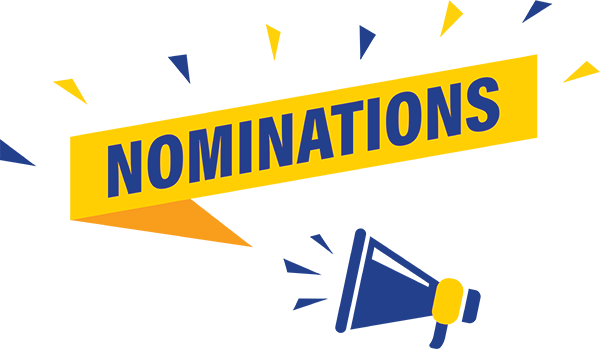 Such petition shall be filed with the Nominating Committee within ten days after this notice. The determination of the nominating committee as to the legality of the petition(s) shall be filed. If a legal petition presents additional candidates, the names of all candidates shall be arranged on a ballot alphabetical with instruction to vote for four. If no petition is filed within the designated period, the nomination shall be closed and the candidate will begin their term following the Annual Celebration.
Chamber Ambassador Visits
In July, our Chamber Ambassadors visited the following businesses:
Table for 7 - New Business
Northwoods Pregnancy Center - New Location
Karvakko Engineering and Surveying - New Location
Northern Minnesota Addiction Wellness Center - New Business
Heroes Rise Coffee - New Business
Please join us welcoming and congratulating these local businesses.
A Letter from the Executive Director
Dear Valued Chamber Members,
The end of August is quickly approaching and soon, the Bemidji Area Chamber of Commerce will kick off our Annual Celebration, which historically marks the end of our fiscal year. A new beginning. This, my first year as Executive Director, will be categorized as anything but ordinary. To say that it presented change, lessons, and unexpected challenges along the way is an understatement. With change, we've also welcomed new perspectives, a new office, a new virtual world, and most importantly the beginning of new relationships.
Our focus this past year encompassed community collaboration and partnerships. One of our biggest highlights, the launch of the Gifts Of Hope Fund, where we were able to create something magnificent out of an unfortunate situation for many businesses. In response to COVID-19, our Bemidji Alliance partners pitched in to create an initiative that injected over $240,000 of funds into our local business economy. With the help of our members, media partners, contributors, the Steve and Jill Hill family, and the community, we did it together.
True to our mission, to advocate and serve our business community, the work didn't stop there. Your membership allowed us to gather for Zoom Business Roundtables, give local retail and restaurants a voice during the pandemic, sign petitions, engage in state lead coalitions, provide pertinent resources, create COVID business plans and resources, and even distribute 24,000 face masks to our local business community.
I want to take this time to thank all of our members that remained actively engaged this year by attending or leading programming meetings such as our Ambassadors, Young Professionals Network, HR Connections, and/or Bemidji Area Business Women. Thank you for your  adaptability and the work you do to foster quality connections. Lastly, I want to thank our passionate and dedicated leaders that serve as our Board of Directors, who routinely go above and beyond to ensure the success of our organization.
While there is still much work to be done, not to mention exciting new initiatives underway, our community is incredibly fortunate to have a collection of businesses like yours leading the way. Thank you for your continued support and the opportunity to serve your business and the business community.
Stay strong, Bemidji Strong.
Abby Randall
Executive Director
Bemidji Area Chamber of Commerce
Board of Directors and Staff
Ashley Johnson, Northwest Minnesota Foundation - Chair
Caralee Nowak, Pinnacle Marketing Group - Vice Chair
Kelly La Venture, Bemidji State University - Past Chair
Tracy Pogue, Kraus-Anderson - Financial Director
Chad Harding, Edgewater Group
Cindy Todavich, Todavich Electric
Corey Stittsworth, Counselor Realty
Dana Lee, AmericInn of Bemidji
Dave Smith, MJB Home Center
John Svingen, Insure Forward
Kayla Winkler, Sanford Health
Kev Jackson, Paul Bunyan Broadcasting
Mychal Stittsworth, Stittsworth's Meats
Jordan Anderson, Ultima Bank
STAFF
Abby Randall - Executive Director
218.444.3541
bemidji.org
chamber@bemidji.org
MISSION STATEMENT
The mission of the Bemidji Area Chamber of Commerce:
To serve our members and advocate for our business community.
A Proud Member of the Bemidji Alliance Family.