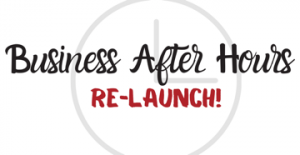 Business After Hours
Chamber members are invited to learn more about the Chamber and gain exposure for their business by attending this free event, including networking, live stream interviews, cash bar, and appetizers. Attendees are also encouraged to bring door prizes and sign up for future hosting opportunities!
JOIN US TUESDAY, JULY 13th
4:00PM - 6:00PM
Lake Bemidji Bed & Breakfast

Join us for a sit down with Mayor Prince and City Manager Nate Mathews for a Q&A session. This meeting is open to all registered Bemidji businesses. Registration to attend is required by Monday, June 21st at Noon. Upon registering, attendees will be contacted with a link to provide questions and comments prior to the meeting to aid in discussion and dialogue.
Register to Attend
Mission: Engage and connect dedicated young professionals to embrace and accelerate personal and professional growth by offering a sense of belonging within the business community, diverse meaningful connections and leadership opportunities.
Learn More
This member opportunity will help provide the conduit to bring businesses together routinely as an open forum of communication to HR issues, talent recruitment and retention, identify our workforce gaps and much more.
Learn More
Join this group to connect with success-minded business women in an inspirational, empowering and collaborative environment that fosters an exchange of skills, knowledge and resources for personal and business growth.
Learn More