Happy New Year, Chamber Members!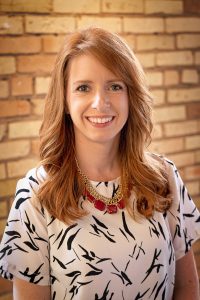 Wow. What a year! A big thank you to all our businesses and community leaders for your perseverance, your dedication, and your gumption.
Reflecting on the past year, the highlight for me was witnessing collaboration within our community. We came together over Zoom roundtables, committee meetings both large and small, held many conversations, and cultivated a community campaign called Gifts of Hope Fund, which possesses the framework to keep us connected in times of need. Thank you to all community members who purchased gift cards, sponsored the campaign, and helped promote and support our local business community.
I want to extend my deepest gratitude to our Bemidji Alliance partners, Greater Bemidji,Visit Bemidji and Bemidji Downtown Alliance, who tirelessly dedicated time and resources to support our local businesses. I'd also like to thank our Chamber Board of Directors and Leadership Councils for helping me settle into my new role during what many would classify as an extraordinary year. As challenging as 2020 has been for us all, I genuinely believe that it will also make us a stronger community than ever before.
As we move into 2021, there's still much work to do. Keeping local businesses top of mind means more to our local business community now than ever before. By supporting and shopping locally, we are virtually investing in our community's future to grow and thrive.
I am incredibly proud and honored to serve our membership, and on behalf of staff and Board of Directors, we wish you a very Happy New Year!  I look forward to experiencing what 2021 has in store.
Sincerely,
Abby Randall, Executive Director
Bemidji Area Chamber of Commerce
Email| 218-444-3541#BemidjiStrong #BemidjiAreaChamber